Durable Medical Equipment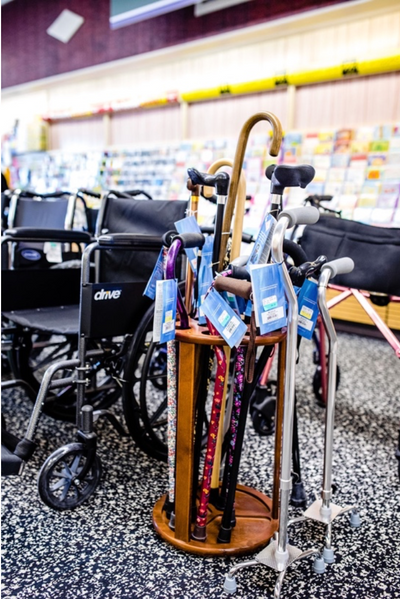 We are a proud supplier of durable medical equipment with access to over 1,000 different medical products and devices! Our pharmacy staff has the knowledge and experience to help you find exactly what you're looking for. If we don't have the product or item in stock, we can always order it for the following business day.
OUR SELECTION INCLUDES
Jobst® Compression Stockings and Medical Socks
Wheelchairs, Walkers, Canes & Crutches
Splints, Braces & Slings
Humidifiers and Nebulizers
Medela Dual-Electric Breast Pump
Diabetic Testing Supplies
Colostomy and Incontinence Supplies
Nutritional Supplement Drinks & Shakes
AND MUCH MORE!
We may be able to bill your drug or medical benefit for your durable medical equipment products. Please call and speak to one of our staff members for more information!